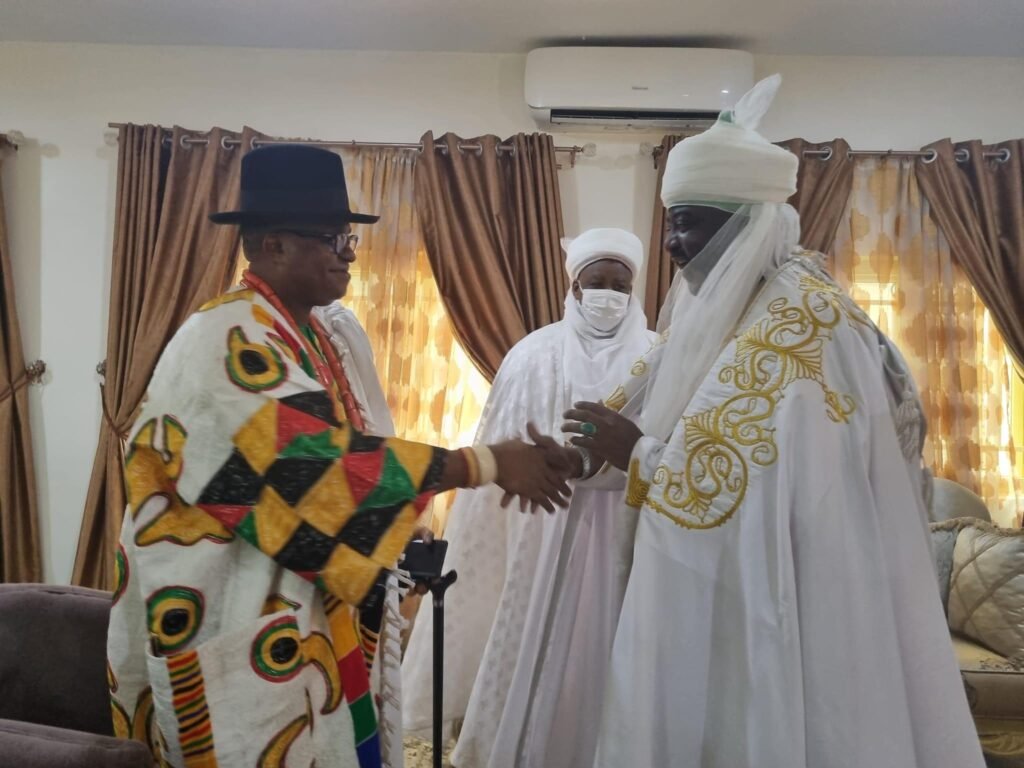 Royal Fathers, Top Politicians and other dignitaries attend the royal wedding in Sokoto state
The Jarman Sokoto, who was the chairman pilgrims agency of Sokoto state, Alhaji Umaru Kwabo, gave his daughter's hand in marriage to the son of the Emir of kano, Alh. Aminu Adobayaro
The marriage solemnization took place in Gwiwa mosque at Alh. Umaru kwabo's resident in Sokoto state, Nigeria.
His royal highness, the Egbere Emere Okori & Oneh Eh Nchia the X of Eleme kingdom, king Dr Appolus Chu graced the royal wedding of Kabiru Aminu Bayaro and Aisha Umaru Kwabo.
The wedding was flamboyantly attended by top politicians among which were the executive governor of Sokoto state, Alhaji Waziri Aminu Tambuwal, his deputy, Manir Dan-Iya, Senator Aliyu Magatakadata Wamako and others to mention a few.
Some royal fathers alongside king Appolus Chu were His Eminence, the Sultan of Sokoto, Alhaji Sa'ad Abubakar the third, and the Emir of Kano, HRH. Alh. Aminu Adobayaro, Emir of Bichi, HRH. Dr Nasiru Adobayaro, Emir of Gusau, HRH. Ibrahim Bello, Emir of Zamfara, HRH. Alh. Attahiru Ahmed, Emir of Zazzau, Amb. Ahmad Nuhu Bamalli, Emir of Kaura na Moda, Emir of Maru, Wazirin Kwando, Emir of Adeje in Jigawa state, Galadima Sokoto, Alh. Aliyu Attahiru and many others.
The Sultan of Sokoto urged the newlyweds to imbibe the love & fear of God in their activities and actions towards one another.
King Chu of Eleme kingdom, advised the couple to be patient, tolerate and endure one another. He described marriage as an institution where love alone can not suffice, but together with patience, tolerance and adequate communication will lead to a successful marriage, he wished them a peaceful and fruitful life together.
Away from the wedding gathering, friends of King Chu in Sokoto hosted him in their various homes for discussions on national issues and interests. It was a well-received and busy day for king Appolus Chu. Afterwards, he was specially invited again, by the Sultan of Sokoto, and the meeting lasted till late at night.
King Appolus Chu's visit to Sokoto is reciprocal to the Emir of Kano's visit to Eleme, Rivers state during the wedding ceremony of King Chu's daughter. Indicating the cordial relationship among traditional rulers irrespective of ethnicity, culture or religious background or differences.