TRIUNE FOUNDATION HONOURED DR SIJU ILUYOMADE CONVENER/CEO ARISE WOMEN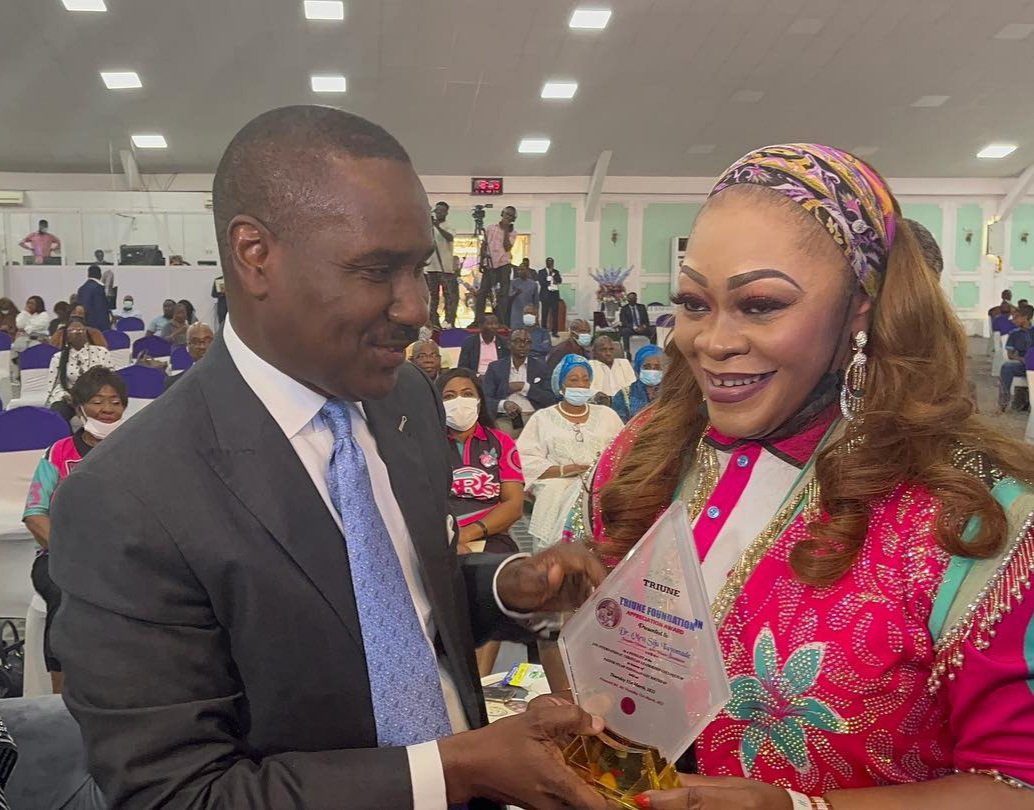 Triune Foundation Honoured Dr Siju Iluyomade Convener/CEO Arise Women at the Just concluded 2nd International Christian Leadership Colloquium. In honour of Pastor Ituah Ighodalo's 61st birthday. Theme: The African Leadership: Radical Transformation In Unsettled Times.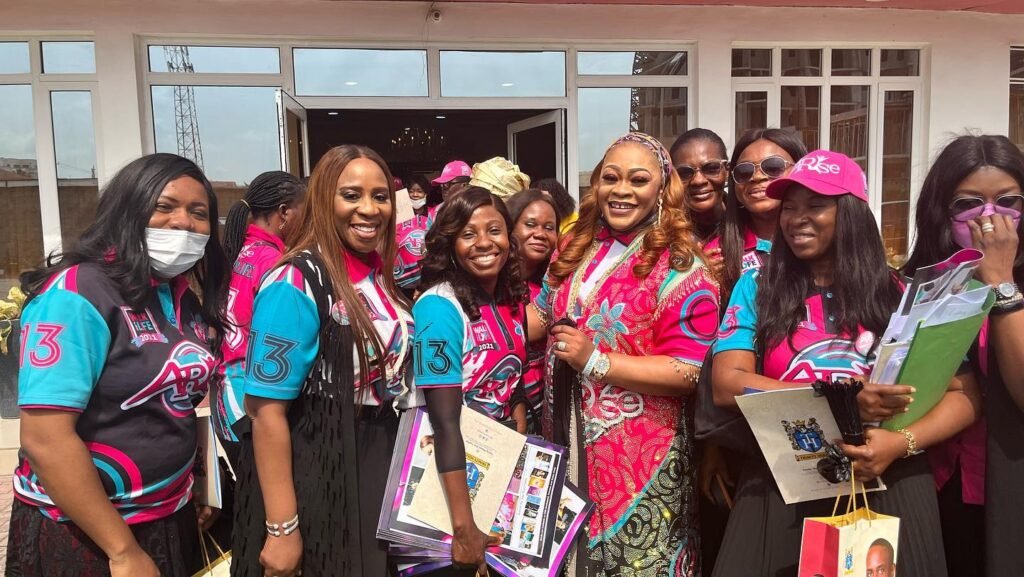 Dr Siju Iluyomade is a Nigerian lawyer, speaker and activist. She is the founder of Arise Women Conference, a faith-based Non-Governmental Organization (NGO) for women empowerment and Handmaidens Women in Leadership Series.
Dr. Siju was called to the Nigerian Bar in 1985 and has been in active legal practice since then. She is a Partner in the Law firm of Iluyomade & Iluyomade & Co., Legal Practitioners focusing on Corporate Law, International Trade and Finance and Construction Law, Energy Law, Insolvency Government Relations and International -JointVentures. She has practised Law in several Courts in Nigeria including the Supreme Court of Nigeria and she is a member of the Nigerian Bar Association (NBA) as well as the International Bar Association (IBA).
In recognition of her contributions to legal education and development, the International Federation of Women Lawyers (FIDA) Lagos Branch, Nigeria presented her a merit award on June 14, 2017. She has also been a discussant and panellist at several legal forums on issues relating to Sexual Offences, Child Abuse, Child and Maternal Health and she is also a major advocate for the girl child education in Nigeria.
Dr. Siju is on the cutting edge of women's overall well being and empowerment. She is passionate, purpose-driven, a catalyst for change, a vessel of transformation. She speaks up for the rights of women and believes that gone are the days of voiceless women. Dr. Siju pioneered the Handmaidens Fellowship in 1995 which has now become a popular, purpose-driven and multi-generational fellowship that meets every Wednesday from 12:30 PM to 2:00 PM to teach and mentor women from all walks of life. Testimonies abound of how the Handmaidens gathering have helped many to find their purpose in life.
The Handmaidens outreach has donated Eight (8) incubators to the Lagos Island Maternity as well as oxygen gauges, blood pressure machines, diapers, baby clothes, toys etc. In addition, the Handmaidens, in conjunction with the City of David, Charity Ball donated a dialysis machine to the Gbagada General Hospital.