Agboyi-Ketu holds retreat on Effective Implementation Budget for Year 2023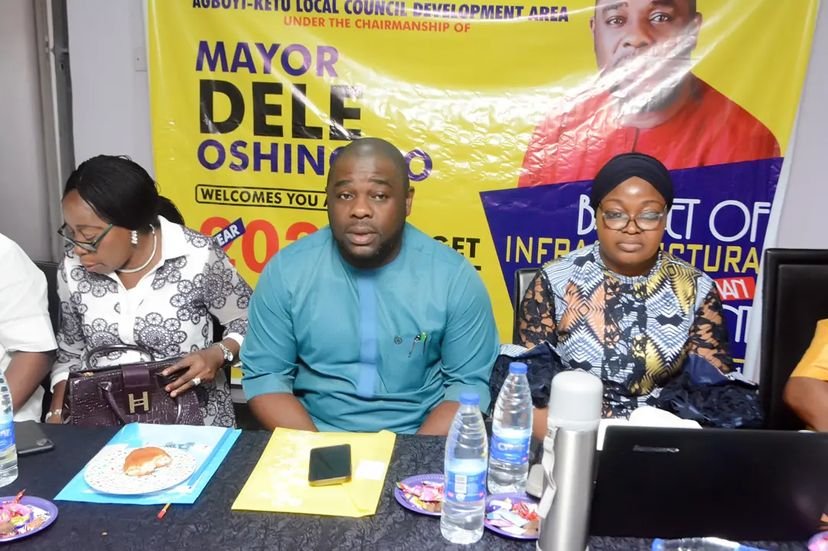 Budget will prioritize human capital development – Mayor Dele Oshinowo
To advance the progress of the locality, Agboyi-Ketu Local Council Development Area has held a budget retreat, themed : 'Budget of Infrastructural and Human Development'
Held at De Mereos Hotel and Suites, the program witnessed the attendance of the upper-crusters of the LCDA, they are the Council chairman and his deputy, Legislators, Political Office-Holders and Management Staff.
Opening the retreat, the chairman noted that the retreat was to deliberate extensively on how to progress the locality in line with the critical needs of the people.
Mayor Dele further noted that the 2023 budget will focus on human capital development , with a view to tackling multi-dimensional poverty by placing high premium on empowerment program, investment in education and health as well as Infrastructural development.
The retreat also witnessed two paper presentations on how to solidify the budgeting process,the presentation was made by the duo of Dr. Olusola Badejo and Mr. Adeniyi Adeleke.
In their separate remarks, the two lectures adumbrated on the importance of planning as a critical component to understanding the bottleneck analysis involved in the budget process.
They noted that a proper budget will enhance the people's wishes as it will take care of all limitations, which comprises of the good intentions of the government and the unexpected challenges.
@mayordele @jidesanwoolu @officialasiwajubat