Nigeria, Burkina Faso, Niger Republic, Cameroon and Chad participated in the West Africa Horse Racing Derby organized by the TURF CLUB FEDERATION of Nigeria in commemoration of the 15th anniversary of his Ascension to the throne as his eminence, the sultan of Sokoto. Alh Sa'ad Abubakar the third.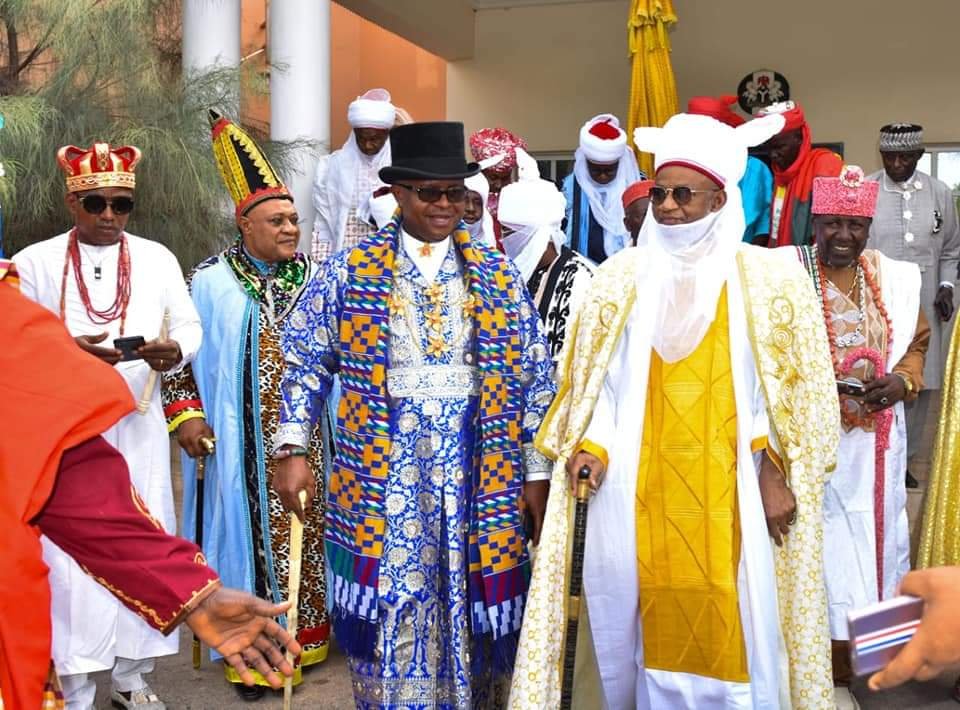 The first & second positions emerged from Nigeria while the third, fourth and fifth positions were from other countries.
Cream of personalities and royal highnesses graced the horse racing Derby which took place at the Kangiwa Square in Sokoto Nigeria.
Some dignitaries present were The president of the Federal Republic of Nigeria, Muhammad Buhari represented by the minister of police affairs, Mohammed Maigari DingYadi, the governor of Sokoto State, Alh. Aminu Tambuwal. minister of health and many others…
Alongside the sultan of Sokoto, were the president of the Turf Federation of Nigeria, The Etsu Nupe and chairman Niger state council of traditional rulers, the vice president, the turf federation south & Egbere Emere okori & Oneh eh Nchia X of Eleme Kingdom, His Royal Highness, King dr. Appolus Chu, the Emir of Fika, His royal highness, Alh. Ambali Mohammed. His royal highness, the Amayanabo of Nembe Kingdom, king Edmund Dakoru and many others.
King Appolus Chu congratulates his eminence the Sultan of Sokoto on his 15th anniversary on his ancestral throne and commended the west Africa horse racing derby which he described as bringing Africa together and promoting peace, unity and togetherness in our country Nigeria.
Sokoto is a city in Northwestern Nigeria, known as a major trade centre for leather crafts, kola nuts, goatskin, camel hides, Onions, millet, groundnut and others.