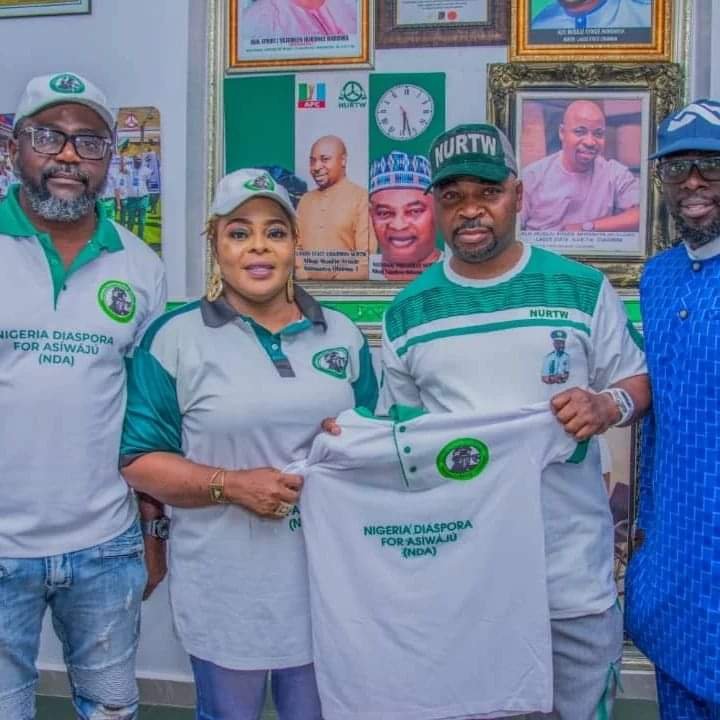 The country office of the Nigeria Diaspora for Aṣíwájú (NDA) through its Lagos Directorate has paid a courtesy visit to the Lagos State Office of the National Union of Road Transport Workers (NURTW) at its State Headquarters, Oko-Oba, Agege, Lagos. The team which was led by the Lagos State Director, Princess Mrs Elizabeth Ọbanla in company of the State Director of Mobilization, Mr Ṣẹ́gun Amos, Elder Ajibola, Mr. Ṣèyí Babatunde, Deaconess Adesola Oríyọmí, the Oshodi/Isolo Supervisor as well as Supervisors for Alimosho and Surulere Supervisors among other chapter members which but not limited to Ifako-Ijaiye & Badagry team.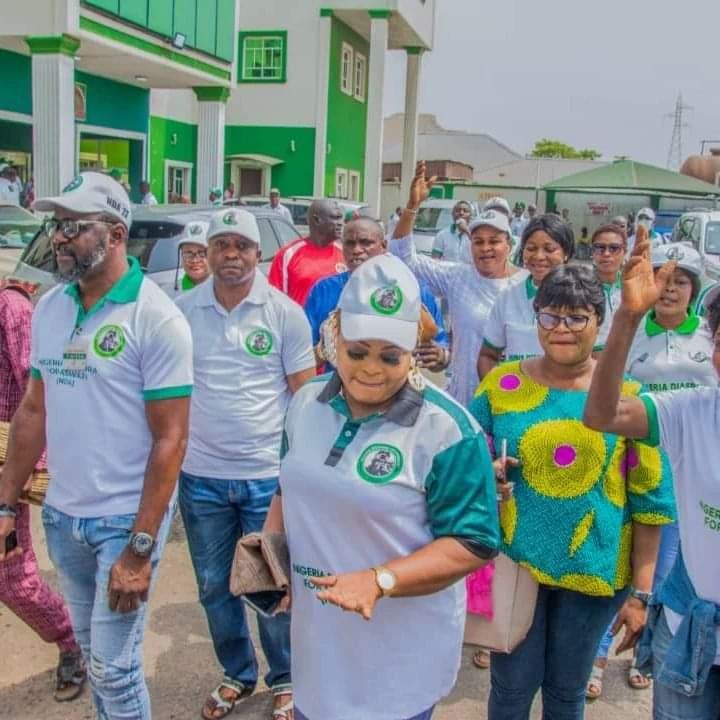 Receiving the team in his office, the highly ecstatic and spirited host, Alhaji Musiliyu Ayinde Akinsanya, popularly known as M.C. Olúọmọ expressed his admiration for the Group on its methodical approach to projecting the Aṣíwájú Bọ́lá Ahmed Tinubú's presidential ambition come 2023. The Transport Workers numero uno who alighted from his vehicle with an acrobatic dance to the local drummers of the NDA team who were on ground to seeking the union's partnership.
The Lagos State Director, Princess Mrs Elizabeth Ọbanla in her laconic speech to the NURTW boss intimated him of the activities of the Group. She hinted further that Aṣíwájú Bọ́lá Tinubu, the National Leader of the ruling All Progressives Congress (APC) remains a round peg in a round hole with all the requisite wherewithal – competence, vision, capacity and experience sine qua non to taking Nigeria beyond her current state to a berth of all-round el dorado. The host would later underscore the need for a bigger collaboration between the two entities. He said Aṣíwájú Tinubu has made huge impact across the country and deserves all the necessary support from all and sundry. He announced to the visiting team a programme scheduled for March 2022 to advance the gospel of Aṣíwájú presidency for 2023.
In his closing remarks, the National Coordinator, Nigeria Diaspora for Aṣíwájú (NDA), Mr. Omogbolahan BABAWALE who joined later in the meeting to stand in for the Director General, Dr. Lee Akin Badeji expressed the…