Man of Honour – Henry Dele Alake, Minister of Solid Minerals Development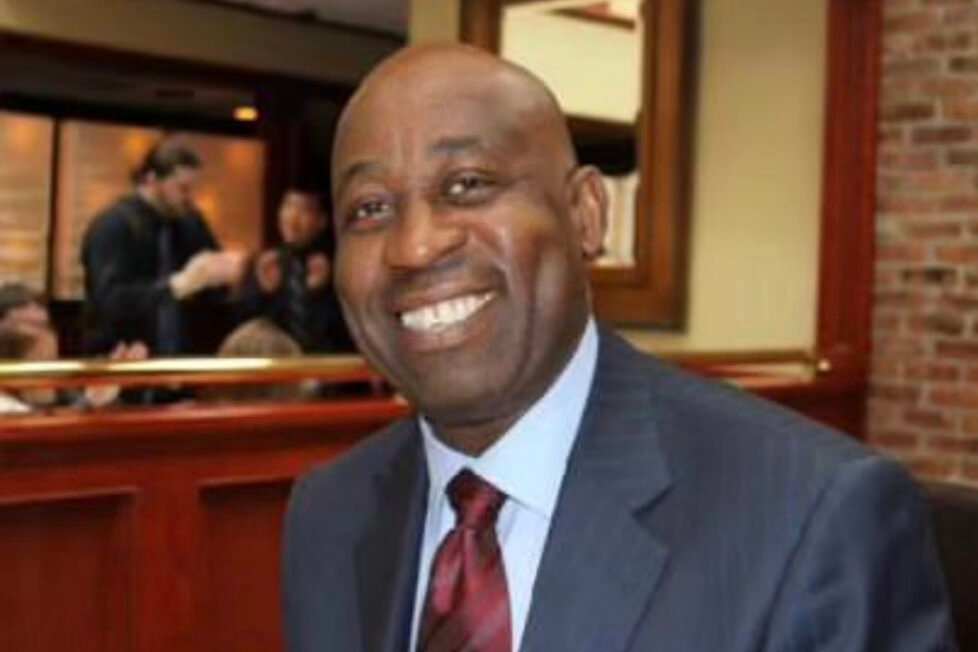 Henry Dele Alake (born 6 October 1956) is a Nigerian journalist, activist and technocrat. He is a former commissioner for Information and Strategy in Lagos State between 1999–2007 under the then Governor of Lagos State, Asiwaju Bola Tinubu. He got involved in active politics in Nigeria as the communication advisor and confidant of Chief Moshood Kashimawo Olawale Abiola – the winner of the annulled June 12 presidential election in Nigeria in 1993.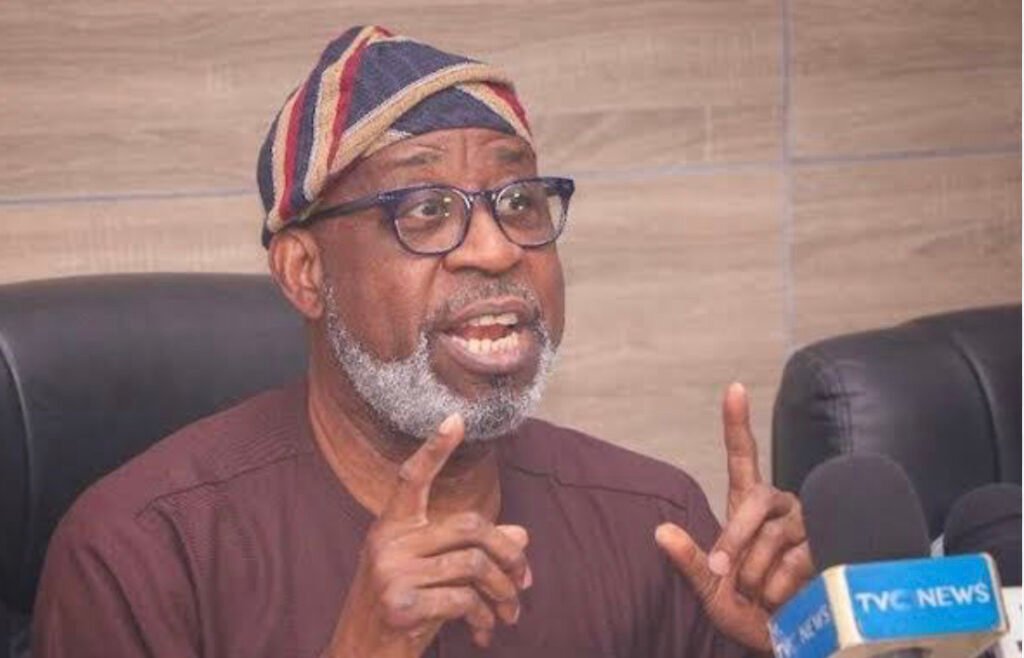 In December 2014, Dele Alake resurfaced in national politics in Nigeria through its appointment as the director of Media and Communication of the Buhari Campaign Organisation to help Nigeria's former head of state, General Muhammadu Buhari to victory in the presidential election in Nigeria in February 2015.
Alake had his primary education at Surulere Baptist Primary School, Surulere, in Lagos from 1961 to 1967. He later moved to Christ's School Ado Ekiti, where he earned the West African School Certificate. He obtained the General Certificate of Education in 1974 while pursuing his Higher School Certificate course at the Igbobi College, Yaba, Lagos, between 1973 and 1975. Later in 1975, he enrolled in the Bachelor of Science (BSc) degree programme in Political Science of the University of Lagos, Akoka, Lagos and graduated in 1978. He later returned to the same university and obtained a master's degree in Mass Communications in 1981.
Alake began his journalism career when, as a fresh graduate, he served at the Ogun State Broadcasting Corporation (OGBC) for the National Youth Service Corps (NYSC) programme. After completing the one year national service as made compulsory by the Nigerian government, Alake secured an appointment at the Lagos State Broadcasting Corporation (LSBC ) as Senior Sub-Editor in which capacity he served till 1980. He had served as Current Affairs Officer and Senior Current Affairs Officer. And was later made Principal Current Affairs Officer in 1983.
Through his experience in broadcast media, Alake contributed to the establishment of Lagos Television (LTV cool, the sister station of his employers, the Lagos State Broadcasting Corporation. After a successful engagement in broadcast journalism, Alake moved into print media. In late 1985, he joined the Concord Press publishers of the Concord Group of Newspapers – National Concord and Sunday Concord. as a writer and editor.
A year after his employment, he became a columnist in the National Concord and served in that capacity until 1989. Later that year, he was appointed editor of Sunday Concord, a post he held till 1995. Before then he doubled as a columnist in the Sunday Concord. Later in 1995, he became editor of the National Concord, a post he retained till June 1999 .
One of Mr Alake's most notable qualities is his ability to forge strong relationships with political powerhouses in the country, a trait he shares with Asiwaju Bola Ahmed Tinubu. One of the president's most loyal friends, partners, and protegees. As one of the most loyal advisors and confidants to the President, Mr Alake's deep understanding of Nigerian politics has played an integral role in shaping the successful campaign strategies that led to their recent electoral victory. He has proven that loyalty is greater than consistency.
Dele Akin's ability to adapt and evolve with the ever-changing political landscape is a testament to his expertise, grace and wisdom. He is not a noise maker but a class act strategist. Mr Alake's eloquence and mastery of elocution have often set him apart from his contemporaries. .
Alake is a former vice-president of the Nigerian Guild of editors.
He was a former chairman Lagos State Broadcasting Corporation Chapel of the N.U.J and is currently a Fellow of the Nigerian Guild of Editors (E.N.G.E).
He was awarded the Economic Community for West African States (ECOWAS) International Gold Award in 2000, Special Recognition Award, Radio Lagos and Public Service Award, ECHNONEWS amongst others.
He belongs to several national, regional and international professional bodies such as the Nigeria Union of Journalists (NUJ), West African Union of Journalists.
He is presently the Minister of Solid Minerals Development of the Federal Republic of Nigeria