King Chu Honoured By The Nigerian Navy School Borokiri, Port Harcourt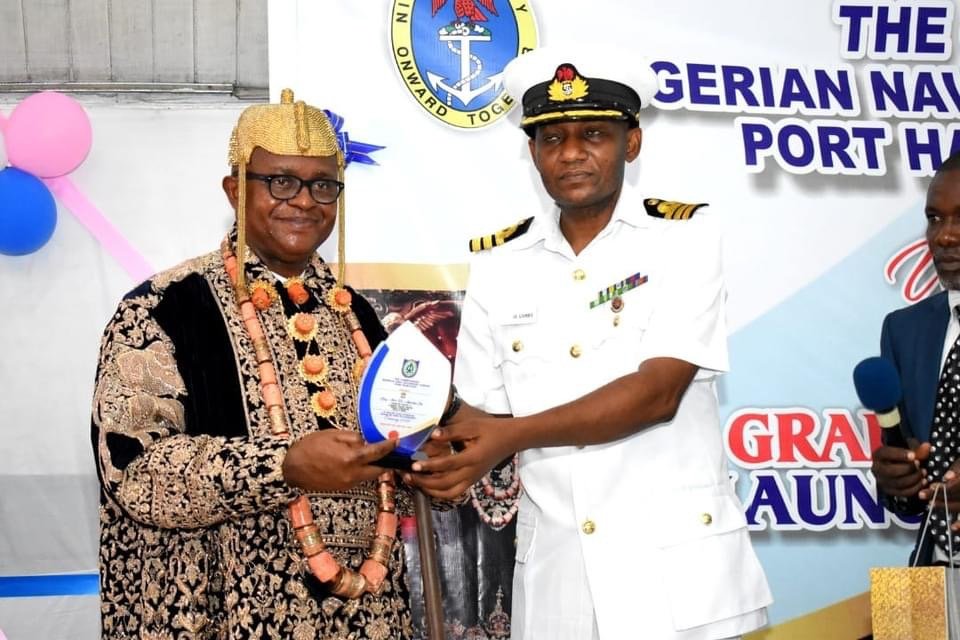 King Chu was honoured by the Nigerian Navy School Borokiri, Port Harcourt, NNSS PH.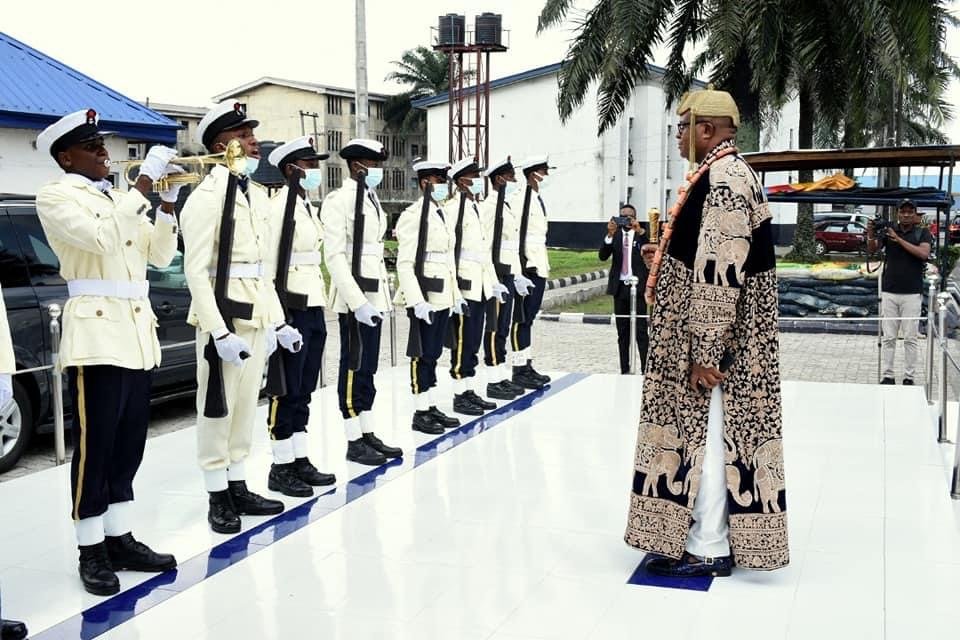 The Commandant of the Nigerian Navy Secondary School presented an award of excellence to king Dr Appolus Chu at the graduation ceremony of over 200 students for the 2022 Academic session.
The presentation took place at the NNSS hall today, Saturday 16th July in Port Harcourt, Rivers state.
The Egbere Emere Okori & Oneh Eh Nchia X of Eleme kingdom, His Royal Highness, king Dr Appolus Chu who graced the occasion as the special guest of honour was received with a parade of guards.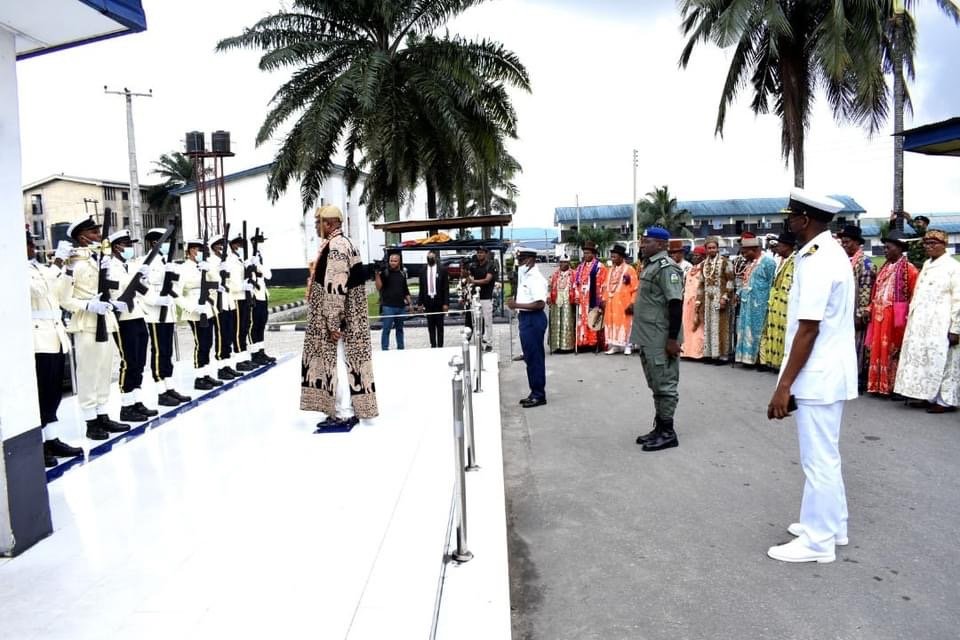 while addressing the graduating students, king Chu noted that school may end, but there are more opportunities to grow with hard work, dedication and determination in the pursuit of their careers.
He urged them to hold firm the exceptional discipline and training installed in them and to be the change agents the country is yearning for.
He noted that Nigeria is facing challenges and counting on their generation to make it right, as such they should channel their energy positively and avoid anything capable of distracting them from achieving their dreams.
King Chu encouraged the graduands to be positive, principled and proactive as they move into the next stage of their academic journeys. He charged them to be good ambassadors of the Nigerian Naval Secondary School and the Society while keeping in mind a duty to secure the country.
Nigerian Navy Secondary School, Port Harcourt, NNSS PH was established on the 6th of April 1994 and is located at Harold Wilson Drive in Borokiri.
Hadiza Babakatcha.
Yajoomedia.