The Woman With A Golden Heart – Hon. Stella Erhuvwuoghene Okotete FCE, PFD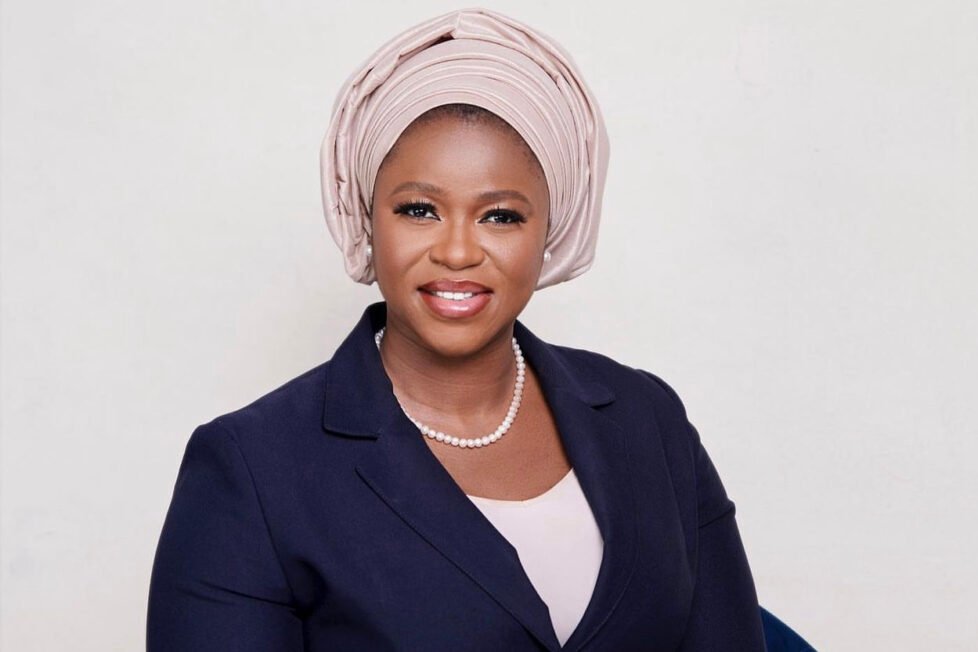 Hon. Stella Erhuvwuoghene Okotete FCE, PFD is a trailblazer in education and leadership, born on April 20th, 1984, in Warri, Delta State. Her academic journey is marked by a Bachelor's degree in International Studies and Diplomacy from Benson Idahosa University (Nigeria), a Diploma in Law from the Rivers State College of Arts and Sciences (Nigeria), and a Master's degree in Peace Studies and Conflict Resolution from the National Open University of Nigeria and an ongoing Executive Master's in Business Administration (EMBA) from the esteemed University of Abuja (Nigeria). Her dedication to continuous learning is evident through numerous certificate programs from prestigious institutions such as Harvard University's John F. Kennedy School of Government (USA), the University of Virginia (USA), INSEAD Business School (France), University of Oxford's Saïd Business School (UK), Pan Atlantic University's Enterprise Development Center (Nigeria), and Columbia Business School in New York (USA).
For Hon. Stella Okotete, politics is her platform to transform Nigeria and make the biggest impact. In her own words, politics is a calling and a divine assignment and the whole county can attest to that. She is a selfless leader, a backbone to the leaders of the Party, and an unwavering member of the All Progressives Congress. Over the span of her career progression, Hon. Stella Okotete has served in the political clime in various capacities as an elected Councillor in Ughelli-North Local Government Area of Delta State from 2008 – 2011. Subsequently, she was appointed as the Special Assistant to the Governor of Delta State on Millennium Development Goals (MDGs) from 2011 – 2015. In 2020, she was appointed as the National Women Leader of the All Progressives Congress' Caretaker/Extraordinary Convention Planning Committee (CECPC) and recently, Hon. Stella Okotete was nominated into the 2023 TinubuShettima Presidential Transition/Inauguration Committee to head the Secretariat, Planning and Monitoring Committee.
Hon. Stella Okotete, FCE, PFD is the Executive Director, Business Development of the Nigerian Export-Import Bank, a position she has held since April 2017. During her first tenure, Hon. Stella alongside the other executive management team, embarked on strategic reforms for the Bank, which invariably resulted in increased profits, favourable returns on capital earnings, reduction in non-performing loans and an increase in the total assets of the Bank. Following remarkable performance, Hon. Stella and the entire Executive Management team were re-appointed by President Muhammdu Buhari in 2022 for another 5-year tenure. Hon. Stella continues to champion the development of the Export Sector in Nigeria, expanding the frontiers of NEXIM to other areas for growth, strategic collaborations, and lines of credit for the Bank.
During her tenure as the National Women Leader of the All Progressives Congress' CECPC, Hon. Stella Okotete demonstrated exceptional leadership, in her quest to engender women's visibility and inclusivity in governance, business and politics, which constituted her "tripartite approach" in line with the 35% affirmative action for women's visibility, activism and inclusion in all governance processes. Under her leadership, the first ever large gathering of women in politics – Progressives Women Conference – that canvassed over 600 women was held in January 2022. The APC Progressive National Women Conference was aimed at converging progressives women from the 36 states of the Federation and the FCT to chart a way forward on the role of women in party processes, business and governance. The Conference which climaxed in a resounding success introduced transformative initiatives and projects like the Progressive Young Women Forum (PYWF), Progressive Women Academy, APC Women Lobby Group, Progressive Women Trust Fund and the Progressive Women Movement. These initiatives played a crucial role in mobilizing and empowering APC women which contributed significantly to the Party's success in the 2023 elections.
Hon. Stella Okotete's tenure as the National Women Leader of the APC's CECPC not only solidified her position as a prominent advocate for women's visibility and inclusivity but also left a lasting legacy of positive change and unity within the party and the Nation at large.
Hon. Stella Okotete is a proponent for Digital shift and a trailblazer for creativity in the Digital space. As one of the youngest high-ranking women in Government, her unwavering commitment to leveraging the tech space shines through. Over the years, she has displayed a penchant for Digital Technology to connect with the youths and the grassroot to facilitate accessible Governance. Among her notable digital initiatives were the Presidential Inauguration Website and Mobile Apps which have set new standards for communication, bridging the gap between the government and the people. Additionally, she initiated the groundbreaking Nigerian Export Academy (NEXA) Mobile App, Africa's first platform aimed at training 5 million exporters within 5 years, showcasing her visionary leadership. The Progressive Women Academy Mobile App, another remarkable endeavour, aims to empower and prepare 20 million women for Leadership and Political Office.
Hon. Stella Okotete's impact is not limited to external initiatives alone. She has spearheaded the creation of an internal Learning Management Platform for NEXIM staff, enabling them to learn efficiently from any location and on any device. Additionally, her visionary approach extends to the launch of the Women Mobilization Apps and numerous other digital ventures. In both work and life, Hon. Stella Okotete serves as an inspiring force, harnessing the power of digital technology to foster progress and inclusion, leaving an indelible mark on the landscape of governance and empowerment.
Hon. Stella Okotete's exceptional journey and dedication to public service, business development, and philanthropy have established her as a respected leader and advocate for positive change. Her tireless efforts continue to shape communities, empower women, and drive economic growth.
If you know Hon. Stella Okotete, you would know that she is the biggest supporter of Young People across Nigeria, especially at the grassroots level. Her passion for excellence is a big influence on those that work around her and she is never tired of training, connecting and speaking with young people.
In August 2021, Hon. Stella formed the Progressive Young Women Forum (PYWF) a platform to bring all young women between the ages of 18-35, across the country, into one forum to promote the visibility of Nigerian young women in governance and politics. Nigerian Women make up almost half of the population and have strong economic potentials which led Hon. Stella Okotete to appointed State Coordinators and invested in their leadership development with a view to harnessing the power of women across the country.