UNITED ARAB EMIRATES GOVERNMENT HONOURS PRINCE MUSTAPHA AUDU
The name of Prince Mustapha Audu continues to spread like wildfire beyond the shore of the country with many international organizations and private individuals coming to terms with his struggle for a better Country based on his selfless service and exemplary leadership displays in his advocacy for youth capacity development and involvement in governance.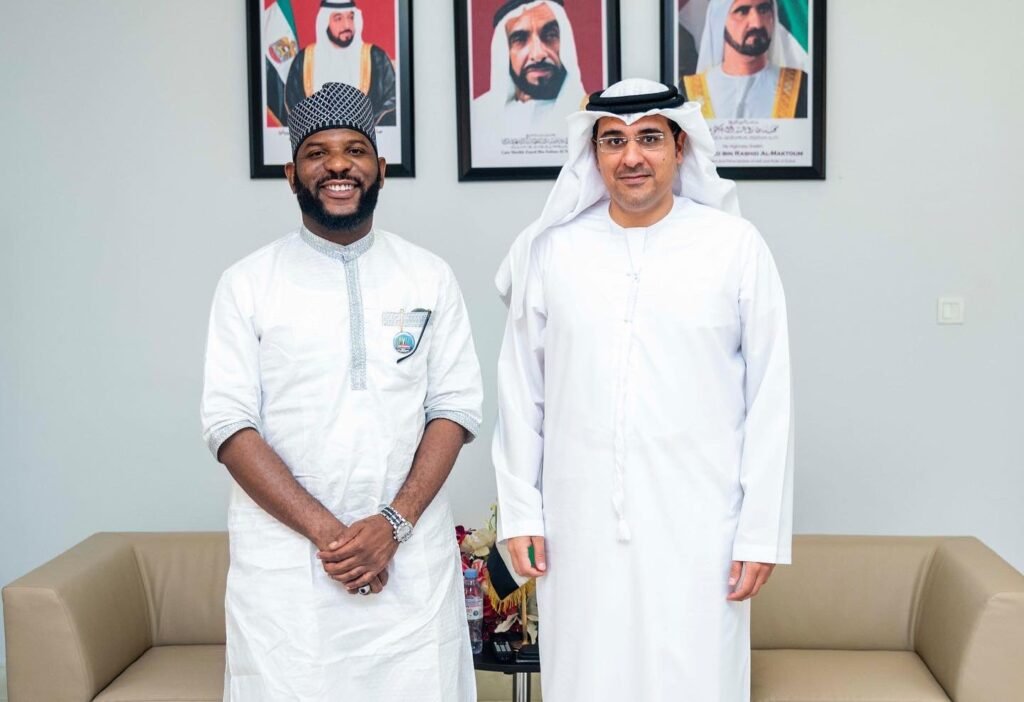 His drive and relentless efforts on Wednesday received another major boost with the international recognition cum award received from the United Arab Emirates Government on his immense contributions towards youth development, peace, and nation-building in Nigeria.
The Ambassador to the United Arab Emirates, H.E, Dr.Fahd Obaid Altaffaq while presenting the award on behalf of the UAE Government expressed the pleasure of his country's government over the selfless service and giant strides of the awardee over the years which has earned him the recognition.
According to him, " The government of UAE is proud to associate with your tremendous struggle and service to humanity which no doubt reflects in the indelible impact made and track record in making Nigeria a better place for all and sundry.
"In appreciation and recognition of your service to humanity and your drive for a better country occasioned the international honour bestowed on you by the government of UAE.
"We have the confidence that will your strides and continued drive for the youth development that the country is having the leadership and future desired in you," he said.
Speaking further, Ambassador Dr.Fahd Charged Prince Audu not to rest in his oars of providing continued service to the nation.
Responding, Prince Mustapha Audu expressed his deepest appreciation to the government of the United Arab Emirates for bestowing such an award and recognition on him.
His words: "Even when the vision and mission are to keep working for the betterment of our country via youth development advocacy and nation-building, it never occurred to me that the world is watching and appreciating the efforts.
"This honor is indeed a call for more service for a better country we dream of achieving," he said.
He, however, promised not to renege in his struggle for a better country while reiterating his commitment to youth emancipation in the country with the cordial relationship he will continue to maintain with UAE which he said is his second home.
THE TRUMPET