ROYALTY CHRISTIAN CENTER, THANKSGIVING SERVICE SET TO HOLD APRIL 2ND
It's another PRAISE PARTY:
APRIL THANKSGIVING SERVICE @royaltynigeria on Sunday (2nd April) in any of our 2 Life-changing Services (7am & 9am)……You will never be the same again as you join us Onsite or Online.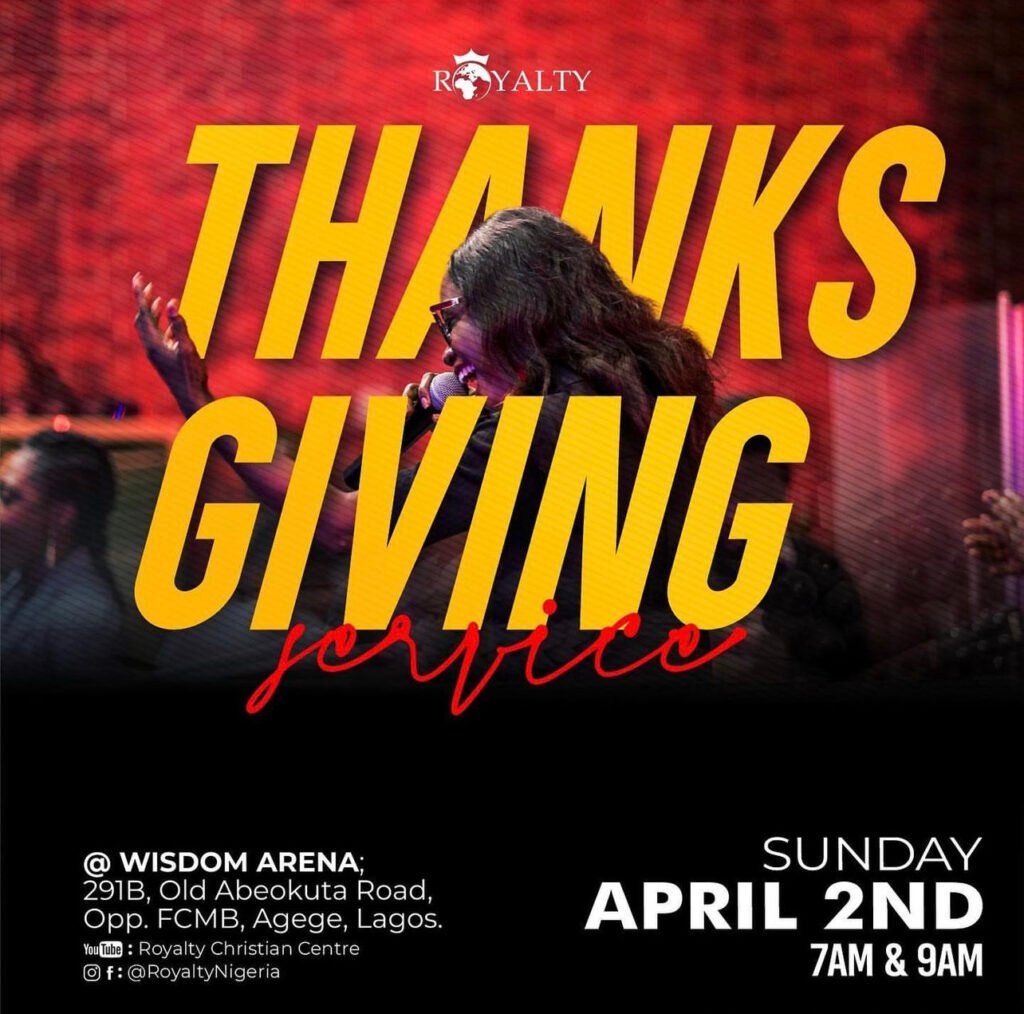 It's going to be an Unforgettable and Life-changing experience in an atmosphere of unlimited possibilities.
.
Hosts: @davidoadeoye & @sunmboadeoye
.
Don't come or watch alone. Invite and Share with your family and friends.
.
You can use any of the following links to connect with us online:
Facebook: David Adeoye
.
Youtube: https: www.youtube.com/DavidAdeoye
.
Royalty tv: www.royaltyng.org/tv
.
Royalty Radio: www.royaltyng.org/radio .
.
Please share this broadcast
You're great!