ARISE WALK FOR LIFE 2022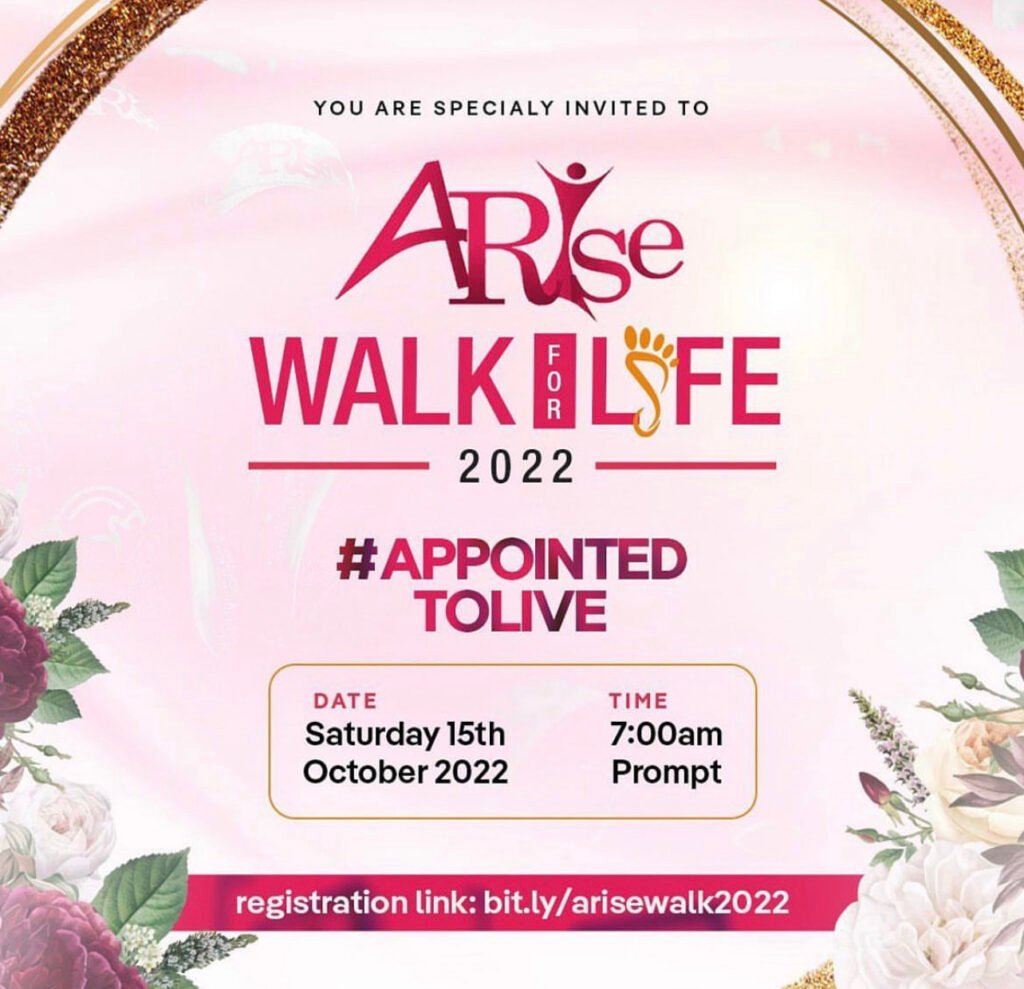 Save the date – Saturday 15th October 2022. 7:00am
Register to join a CLUSTER via – bit.ly/arisewalk2022 (link in bio)
This year, we are having 3 winners : $5000, $2000 and $1000
The journey to winning the cash prizes starts with your registration !
Lots of activities to look out for – SKATING, RUNNING, HORSE RIDING, SAILING, FOOTBALL, GOLF TOURNAMENT, POLO etc
Arise T-shirts and Face caps available. Call Christie on +234 803 312 3251 or Helen on +234 803 474 7549 to place your orders
Don't miss out, Everyone is invited !!!
APPOINTEDTOLIVE