HON. OLAMIJUWONLO ALAO-AKALA – THE DAWN OF GREATNESS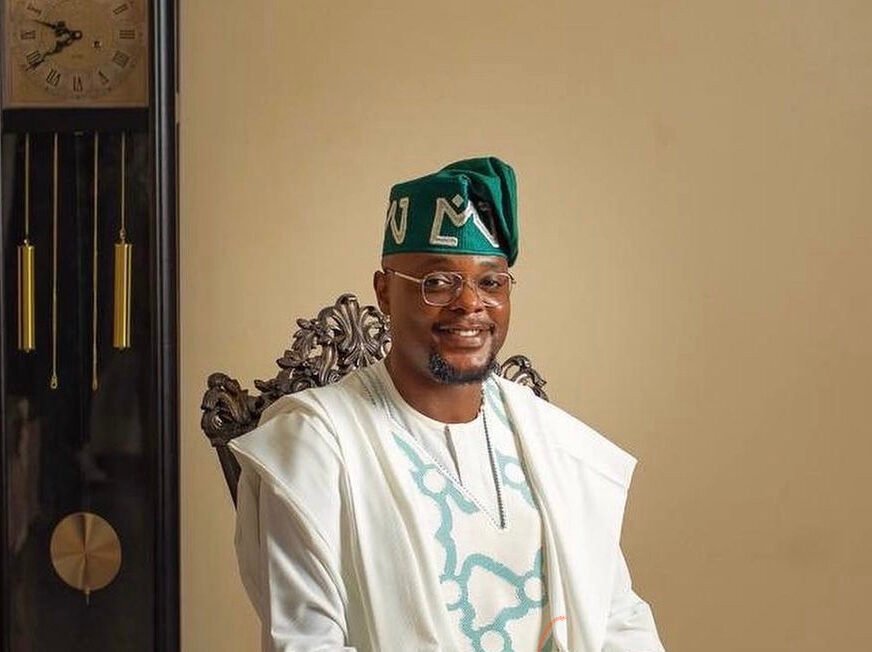 HON. OLAMIJUWONLO ALAO-AKALA – THE DAWN OF GREATNESS
By Saheed AKANMU
William Shakespeare once famously remarked that some are born great, some achieve greatness, and others have greatness thrust upon them. As a man of towering personality, Hon. Olamijuwonlo Alao-Akala, the lawmaker representing Ogbomoso North, South, and Orire Federal constituency at the 10th National Assembly seems to tick all that Shakespearean greatness box. Born to an illustrious family of the late Former Governor of Oyo State, Otunba Christopher Adebayo Alao-Akala, the young, vibrant, and energetic new-generation politician has greatness thrust upon him with his new legislative assignments.
But as an experienced public administrator who is equally exposed to global best practices in leadership, Hon. Olamijuwonlo, one of Nigeria's youngest Federal lawmakers is a man to beat. Urbane, yet rooted in the understanding of people's needs; born with a silver spoon, yet simple and unassuming; educated in some of the renowned institutions in the world, yet humbled and down-to-earth.
For someone born where service to the people is considered the ultimate gift of existence, Hon. Olamijuwonlo Alao-Akala has carried himself with grace, poise, and a sense of responsibility. In effect, what is most achieved in old age; is what he is doing at a relatively young age: serving the people with their interests at heart. He is undoubtedly one of Oyo State's and by large Nigeria's most promising, finest, and brightest stars in this new political dispensation.
Perhaps, it is no coincidence that he has excelled in various leadership capacities first as a political intern under his late father and now as a budding and inspiring young leader. Whether as the youngest chairman in the history of Ogbomoso North local government or as the touch bearer sustaining the shinning legacies of his late father, the former Governor of Oyo state, Hon. Olamijuwonlo has done exceedingly well in demonstrating leadership where it matters, when it matters. In essence, it is a remarkable adventure in Nigeria as we briskly walk into the era of renewed hope, optimism, and confident humility in our quest for a Nation that will effectively work for all and sundry; but far more remarkable to have Hon. Olamijuwonlo Alao-Akala as one of the leading stars in this critical journey of our Nation's match towards unprecedented growth and development.
In a way, it is often believed that one of the challenges foot-dragging the progress of our country is the continuous rotation of the old guards in power, but now, we can beat our chest and sleep with our eyes closed at the youthful energy, creative disruption, and incredible innovation that the likes of Olamijuwonlo Alao-Akala will bring to the table when people's plights and pains are discussed at the 10th National Assembly.
Clearly, given the way he has continued to lead with a high sense of purpose, and continuous demonstration of love, compassion, and commitment to his people's welfare and well-being, Olamijuwonlo Alao-Akala is an enviable figure that will redefine leadership in years to come. Certainly, it is one thing to be born with a silver spoon or be of a privileged background, it is another to live up to the expectations of others while achieving your aspirations. Hon. Olamijuwonlo Alao-Akala is marshaling both with dexterity and patriotism, exceeding expectations and undaunted by obstacles along the way. Perhaps, he is constantly and consistently reminded that the greater good anyone can aspire to is to be in the service of the people. It is one exceptional quality that has stood him out of the pack in his unending quest for service. Interestingly and to the chagrin of his traducers, he often admits that watching his late father, Otunba Christopher Adebayo Alao-Akala, throw himself in the service of the people with passion, creative awareness and vision for the future must have influenced him. In that way, he has equally nurtured himself to be a future public servant – leading with love, light, and inspiration. And what more do we need to move this country to a greater height than having more servants of the people at the helm of our affairs?
He's not one to shy from the responsibility of power, Hon. Olamijuwonlo Alao-Akala knew the burden of leadership and has shown readiness and demonstrated character and competence in weathering the storms of public service. Acutely, he is aware of the danger of leadership and seems prepared to deliver on his campaign promises that will further etch his footprint on the sand of time. As we have seen in the build-up to the last election, Hon. Olamijuwonlo Alao-Akala has made himself the toast of his people. His political ideology and the Ojuoloore-2023 project are rooted in connecting with the people irrespective of their class or social background. His electoral victory underscores the power of a strong and immense connection with the grassroots.
Indeed, he has shown repeatedly that he is a go-getter in any endeavor. Many have marveled at how swiftly and quickly he took up the gauntlet of leadership with exceptional courage from his late father but what they don't know is that he took his time to learn the timeless art of politics and politicking from his father. But that is not to underestimate the tremendous contributions of his family and particularly his wife, Hon. Hadiza Alao-Akala. Together, they have been able to show the world the power of love. The influential couple has demonstrated the immense power of resilience and doggedness. Now, they are on the verge of becoming one of the most politically powerful couple in our country with their unending charity and compassion for the less privileged in our society. Crucially, their strong bond has reinforced the saying that behind every successful man, is an equally successful woman. For Hon. Olamijuwonlo Alao-Akala, his adorable wife and his family of impact-makers, and pacesetters, the prize of greatness as Winston Churchill once declared is of course responsibility. Now it's time to do more for the people, and you can count on my noble and unflinching support every step of the way.
This article is contributed by Amb (Architect) Saheed Olatokunbo Akanmu, Convener of 'The Progressive Intellects (TPi)'.